Groundwater
---

Groundwater is invisible, but its impact is visible everywhere. Almost all of the liquid freshwater in the world is groundwater. As climate change gets worse, groundwater will become more and more critical.
Together as a class we created a collection of posters which deal with different topics concerning groundwater and its issues to spread awareness and show that water should not be seen as endless and an obviousness.


1. Groundwaterlevel in Germany
---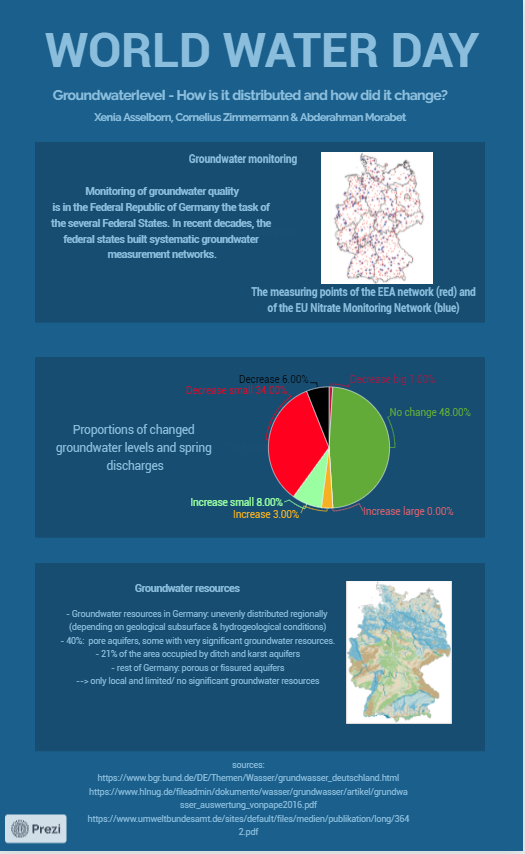 2. General statistics and facts about groundwater in Fulda
---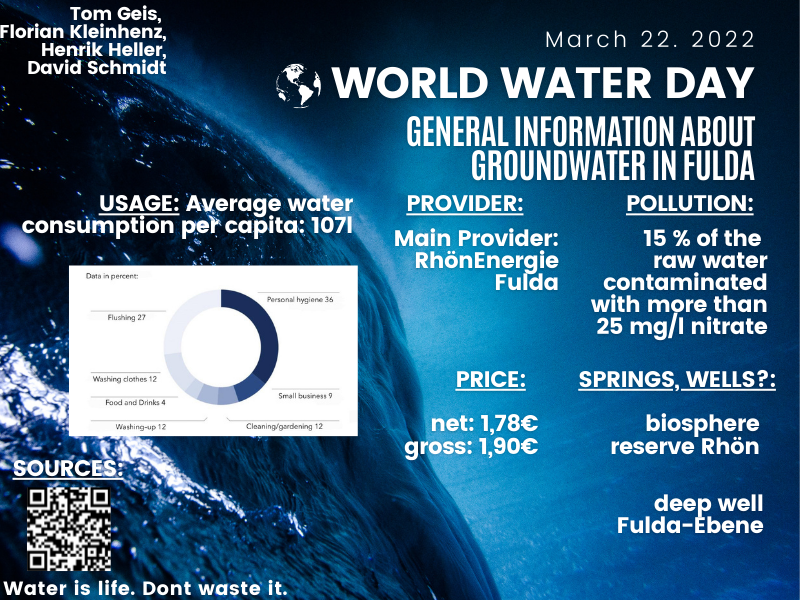 3. Where does the water in Fulda come from and is it in danger?
---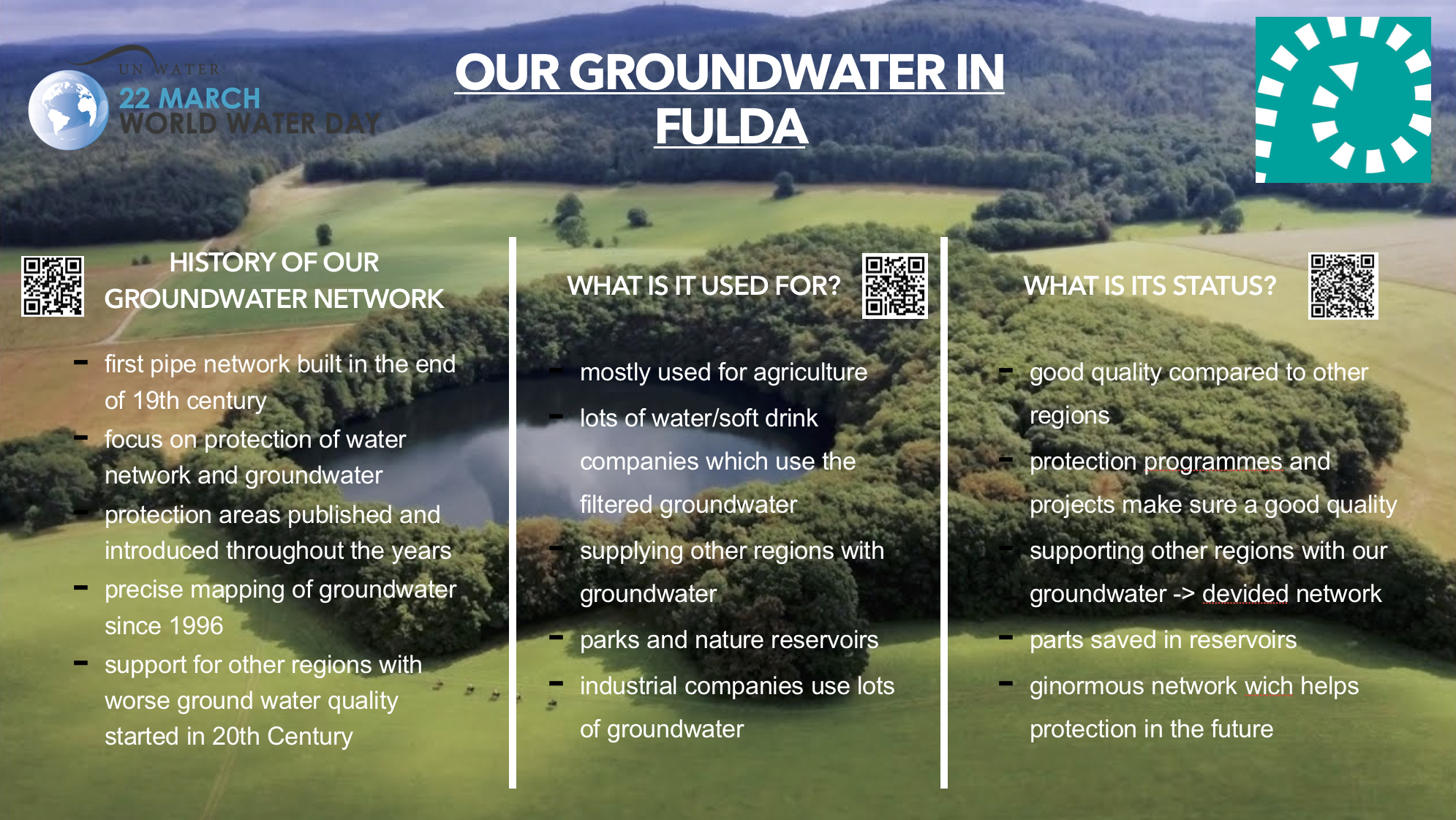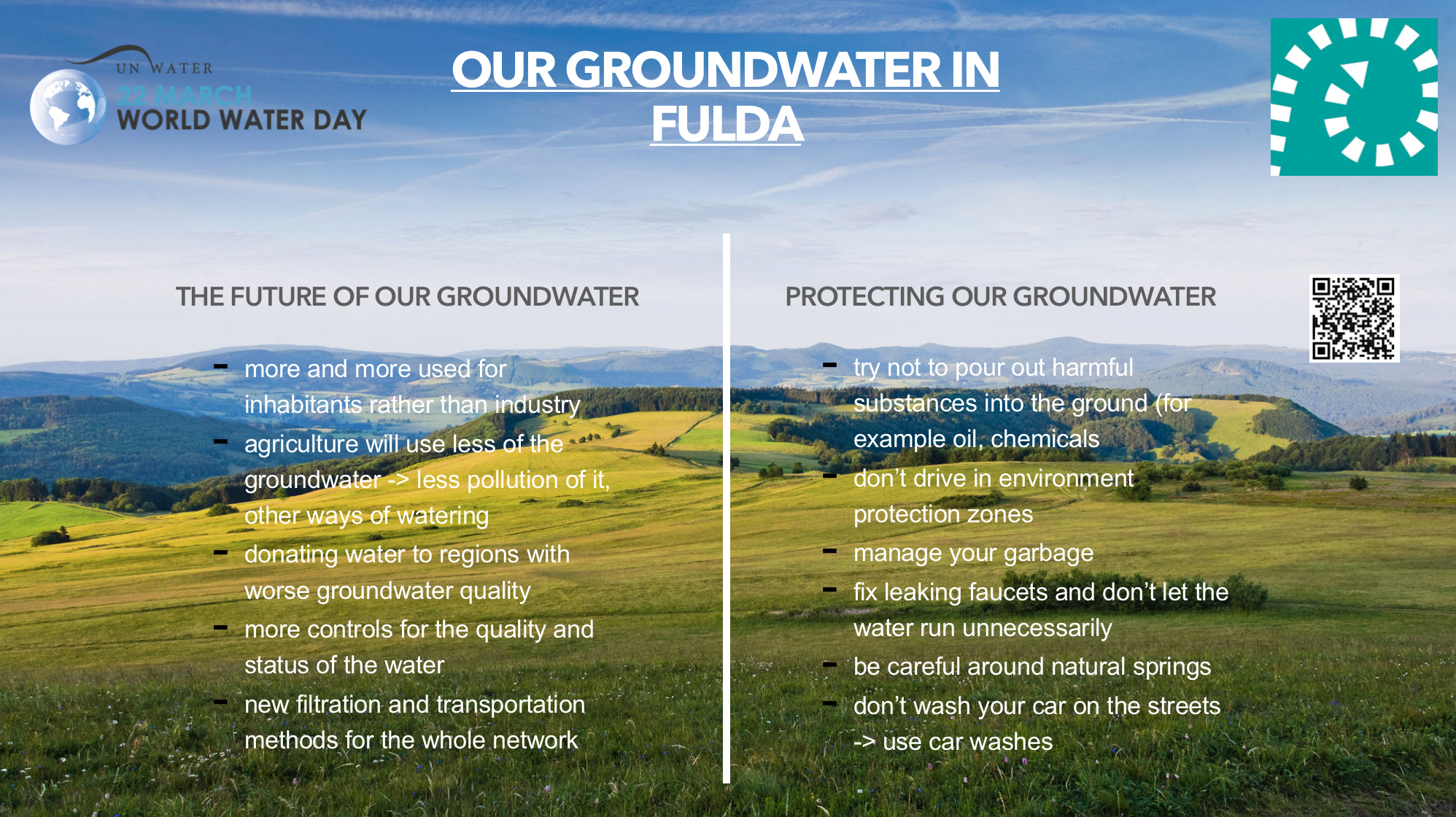 4. Groundwaterprotection in Fulda
---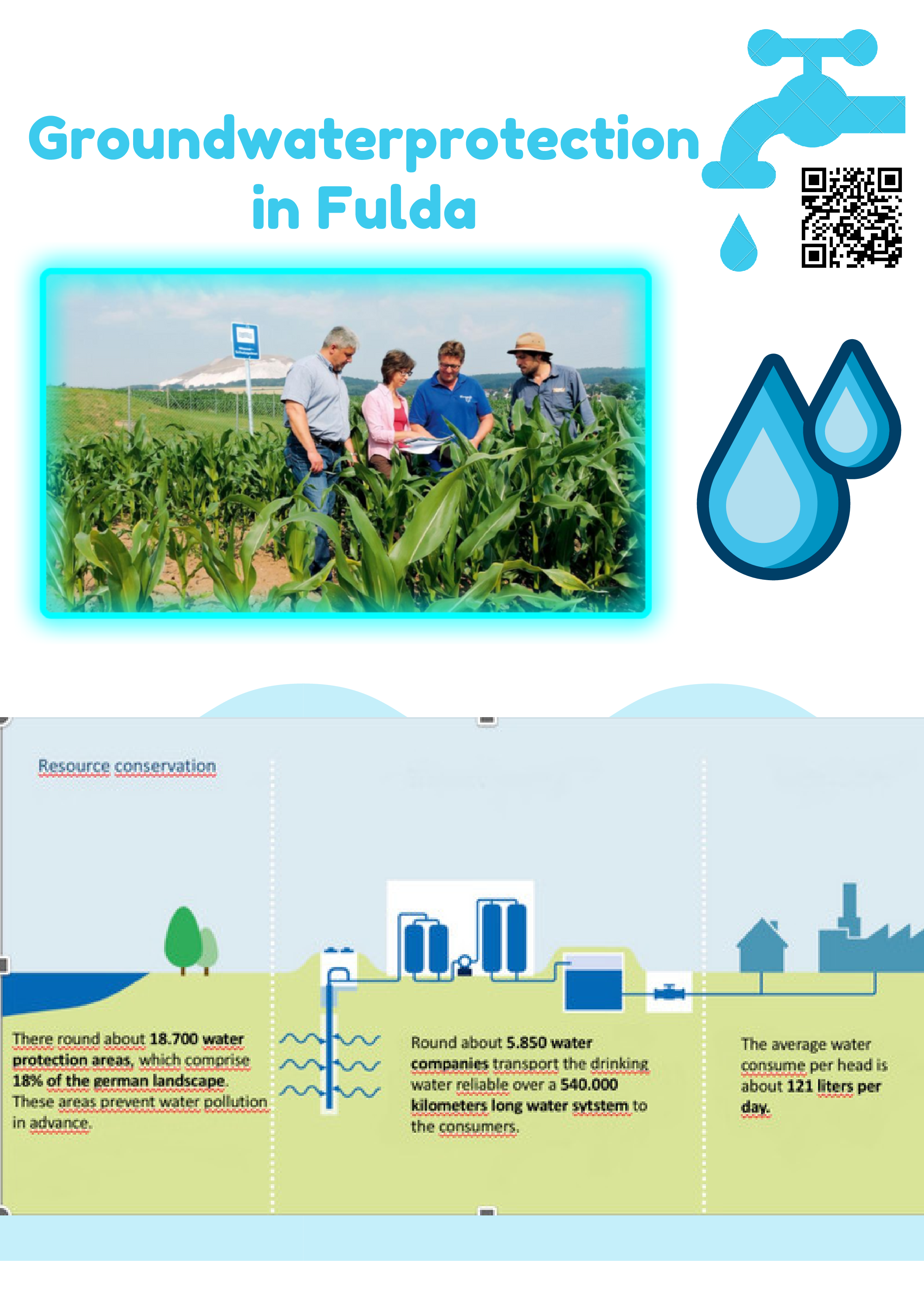 5. How can we support continents like Africa that have a lower groundwaterlevel?
---